My story,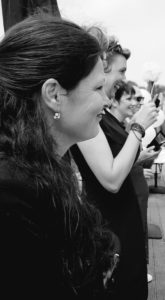 My name is Chetanya de Wit and I am 44 years old. My clients experience me as a kind, sincere, goal oriented expert who is socially involved in their well-being or business.
I am a coach, consultant and medical doctor and use all my capabilities and insights to analyse your life and business to make it healthier and stronger.
I have more than 14 years off experience as a coach, consultant and motivational speaker. Furthermore, I give training sessions to individuals and companies on a variety of topics such as "The Essence of Life", "Empowerment, Inner Strenght, The Power of Now, and the ability to live in the moment".
My work is my passion and I will always do this with an endless commitment and purity of heart.